The Mall at Millenia world class destination mall that is guranteed that is on every shopper's list when visiting Orlando. With so many extraordinary stores and services, it makes sense to map out the musts that are family ready and kid approved too. Here is a list of the top ten stores that everyone will love.
Welcome to the colorful world of Nectar Bath Treats where cupcakes, icrecream cones, pie slices and milkshakes have been reimagined as bath and body care products.
Stop by to get treated to sink-side hands-on demos filled with bubbles, fizz, and laughter all lead by the vibrant and knowledegable team. There is so much to love including craveable body scrubs, fluffy whipped soaps, and all the eye-popping treats you won't be able to get enough of.
100% guaranteed to be the yummiest smelling, ohhh-ahhh moment of your day. There is something for every bather and body care enthusiast in their delectable, dessert-inspired products.
Handmade with love in the USA with only the finest ingredients! Free of SLS, parabens, plastic microbeads and vegan down to the last sprinkle.
Hours of Operation:
Located on the rotunda on the main level.
Since 1920, TOUS has created a style of jewelry that is unique throughout the world; based on the concept of fashion jewelry, adapted in each collection to the different moments that a person faces in his or her life. In addition to jewelry, TOUS also boasts a wide range of accessories, handbags, watches, fragrances and glasses
Made with 90% passion and 10% magic!
Läderach Chocolatier Suisse is the ultimate fresh chocolate experience. Made from cocoa sourced directly from the farmers, produced bean to bar, and brought straight to our stores, our artisanal chocolates have unparalleled freshness and quality. With over 100 different chocolates, find yourself a delicious snack or a gift for someone special.
Janie and Jack offers classic children's clothing rich in fabric, design and detail. It is distinctive, finely crafted clothing and accessories for the little ones in your life ages Preemie through eight years old. We also offer personalized customer service and gift packaging.
Whatever your skills, size or reach. No matter how far you can stretch or how hard you can dunk. Whether you're a true basketballer, or the game's greatest fan. Whichever athlete you worship. House of Hoops is the place to live the true basketball experience. House of Hoops by Foot Locker is your home for premium kicks from Nike and Jordan.
Ethical sparkler alert! Blue Nile proudly offers handcrafted engagement rings that are made and quadruple-checked. Their diamond and jewelry experts ensure the quality of every Blue Nile diamond and jewelry piece. You can feel confident that every piece meets industry-leading standards.
Let's get the whole family moving! Fit2Run, a family owned company, prides itself on its strong community involvement and makes strides to empower athletes of all fitness levels to embrace a more active lifestyle. Voted "Best Running Shop" in the Southeast by Competitor Magazine readers, Fit2Run, The Runner's Superstore, was created to assess and meet the needs of local runners and triathletes.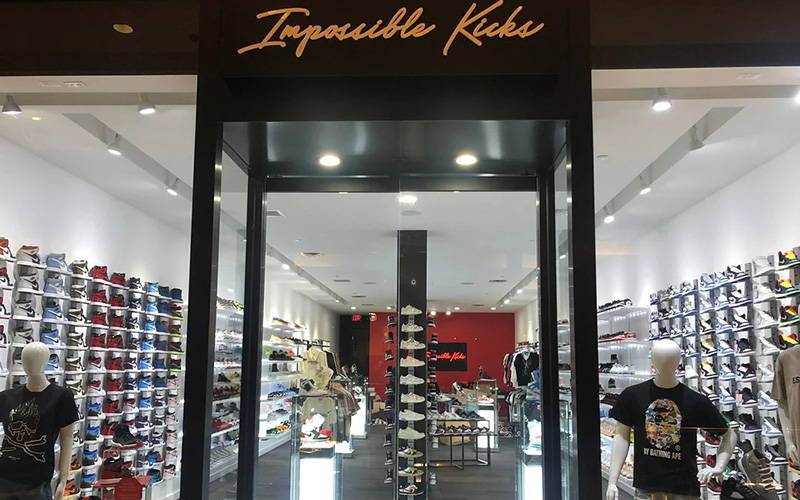 Sneaker obsessed? Looking for the OG sneaker? Want to sell?
Say hello to the next act in footwear collectables and services. It is the passion for the lifestyle culture, the thrill of the hunt, and the overall addictive nature of being into kicks that brought Impossible Kicks to life.
They Buy, Sell, and even Trade. They even offer also offer sneaker restoration services.
The helpful staff painstakingly authenticate each and every item and are diligent with making sure your shoe collectable is on point. Come see the collection. It's a gallery like no other.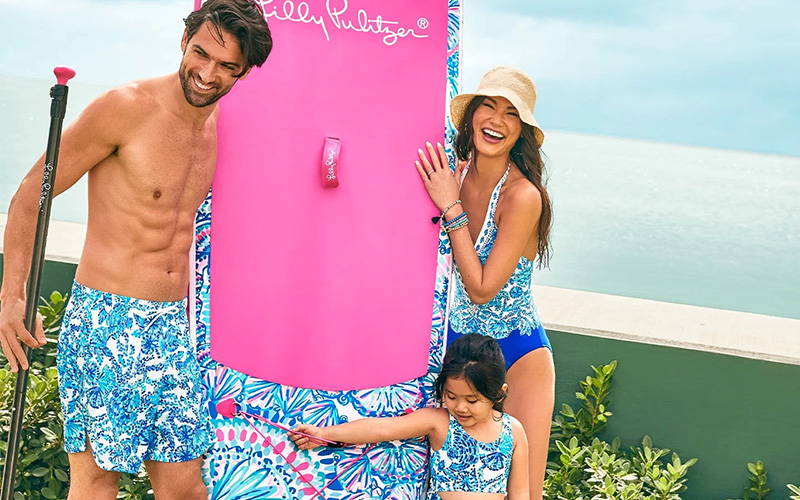 "Anything is possible with sunshine and a little pink." That's one of the mottos of iconic Palm Beach designer Lilly Pulitzer who is known for her punchy prints, bright colors, and sunny approach to life. The Lilly Pulitzer boutique in The Mall at Millenia exemplifies this Florida-inspired resort lifestyle through its vibrant interior (painted by one of Lilly Pulitzer's artists nonetheless!) and statement-making fashions.
The essence of Lilly Pulitzer goes beyond fun apparel, it's about embracing a fun attitude. That's why it's hard not to smile as soon as you walk into their store. All of the sales associates live and breathe this cheerful approach to life, so they are there to make your shopping experience as pleasant as possible while also infusing wardrobe with a bright pop of color.
Each of Lilly Pulitzer's prints is designed by hand in their print studio. Using Palm Beach as their inspiration, the artists come up with playful patterns that reflect the mood of the upcoming season. All of the prints also have hidden surprises worked into the art: Look for the word "Lilly" painted into each design. Many of the styles also incorporate illustrations of animals, fruits or cocktails
Her iconic prints can also be found on plastic wine glasses, planners, phone cases, and more. Lilly Pulitzer also carries shoes and accessories, children's apparel, and home décor.
#10) Personal Stylist Suite
Discover new looks you'll love and wardrobe solutions you need. Experince what it's like to have your own stylist that will offer unlimited options and helpful tips that will last a lifetime.
With over 150 brands to choose from, they have created an efficient way to make your fashion statement and save your valuable time, all within your desired budget. Our stylists' mission is to understand you and your needs to leave you feeling your best.
Book a 2-hour session with one of their stylists to create the perfect shopping experience for you in our Personal Style Suite. Prebook beofer your trip! Once your request is received, we'll match you with a stylist and confirm your date and time.