CREAMY, NOURISHING & VITAMIN RICH
لافزامى زهر شيا زبدة الجسم
"افضل زبدة الجسم لقد استخدمتها من قبل يمتص في الجلد ويترك البشرة الشتوية ناعمة وعطرة!"
-كارول سي
زبدة الشيا وزيت الأفوكادو وزيت المشمش مزيج معا لخلق مهدئا للغاية، علاج ترطيب لبشرتك. معطرة بدقة مع رائحة الخزامى لدينا، عليك رائحة ليست فقط طازجة، ولكن بشرتك سوف تكون لينة بشكل لا يصدق وتغذية!
كل 8oz لافندر زهر زبدة الجسم هو الامتلاء مع:
زبدة الشيا:

 

يتم تحميل زبدة الشيا مع الفيتامينات A و E والدهون المفيدة، وعنصر الحماية من أشعة الشمس الخفيفة، مما يجعلها مثالية لتغذية وترطيب البشرة الجافة، وتركها أكثر صحة وأكثر ليونة.
زيت الأفوكادو:

 

هذا الزيت الغني بالفيتامينات المشتق من الأفوكادو يتم امتصاصه بسهولة في بشرتك، حيث يقدم العناصر الغذائية المحبة للبشرة أسرع مما يمكنك أكله من الغواكامولي!
زيت زيت الممشى النواة:

 

يستخدم لعدة قرون في الطب الصيني، ويستمد زيت نواة المشمش من حفر المشمش لذيذ. إنّه مع الفيتامينات E وK، يساعد هذا الزيت المرطب بشرتك على الاحتفاظ بالرطوبة للبشرة الغنية والمجدّدة.
مسحوق أروروت:

 

مشتقة من جذور نبات أمريكا الجنوبية، مارانتا أرونداينسا. Arrowroot كان اسمه بهذه الطريقة لأنه كان يستخدم فعلا لعلاج جروح السهم! هذا الجذر الغني بفيتامين يعطي زبدة الجسم التي يشعر فاتنة سميكة ودسم لإنهاء أن يتوسل أن لمست وإعجاب.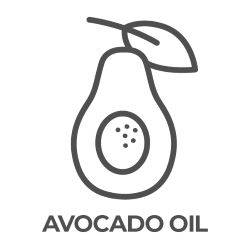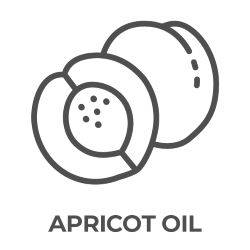 Moisturizes & soften your skin
Super-soothing moisturizer
After a bath or shower, massage into dry skin to absorb the nourishing goodness.
Lavender Blossom
Smells like a delicate, sweet smell with a floral, herbal tone

Caution: For external use only. Discontinue use if irritation occurs. Do not eat.
Aqua (Water), Butyrospermum Parkii (Shea Butter), Persea Gratissima (Avocado) Oil, Prunus Armeniaca (Apricot) Kernel Oil, Emulsifying Wax NF, Stearic Acid, Cetyl Alcohol, Phenoxyethanol, Caprylyl Glycol, Benzyl Alcohol, Dehydroacetic Acid, Tocopheryl, Maranta Arundinacea (Arrowroot) Powder, Parfum (Fragrance), Carthamus Tinctorius (Safflower) Seed Oil