Use any of the coupons below to save big this holiday season! We can't wait to help you relax and get the glowing skin you deserve!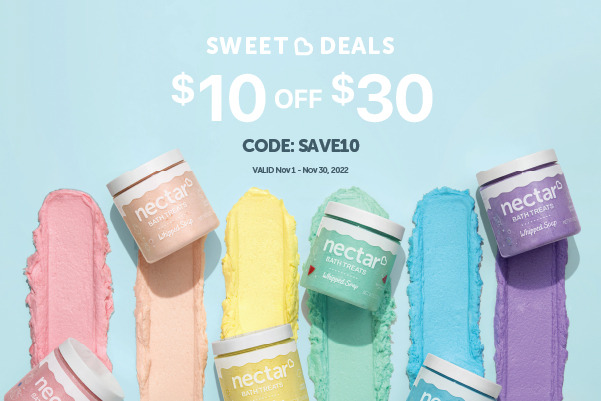 Save $10 off any order of $30 or more with code SAVE10 at checkout From November 1st December 15th!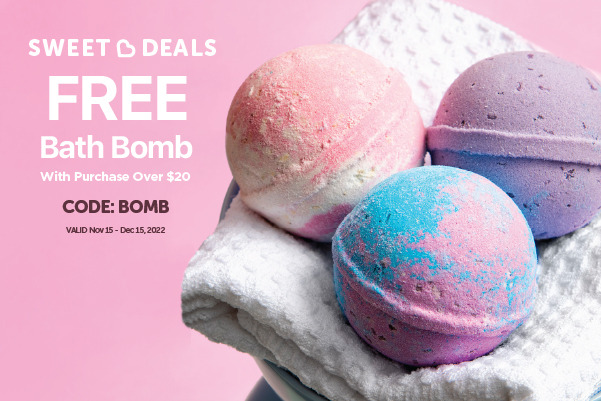 Get a FREE Lavender Blossom Bath Bomb with every order over $20 with code BOMB at checkout from November 15th to December 15th!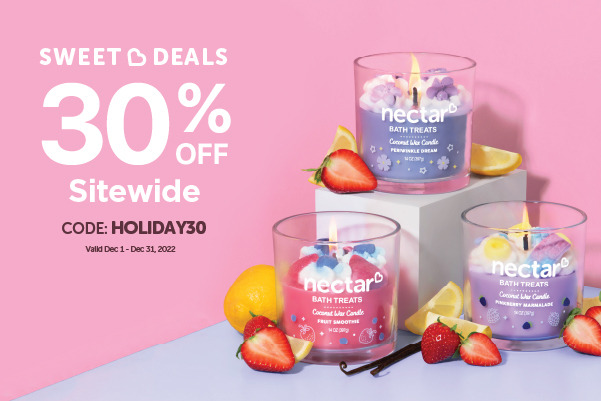 Save 30% on all products except sale items with code HOLIDAY30 at checkout from December 1st to 31st!