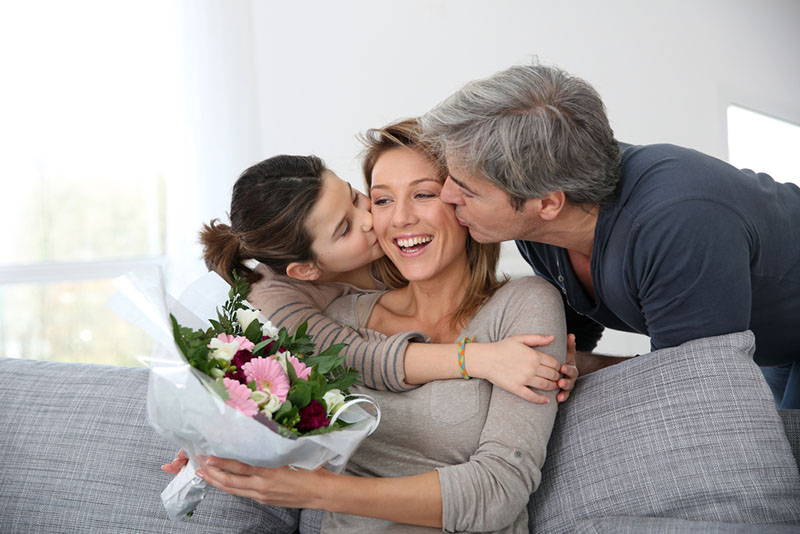 Mother's Day 2022 will be celebrated on Sunday, May 8th, 2022.
Mother's Day is observed each year on the second Sunday in May. It's a day to show gratitude, love, and appreciation for all of the mothers in your life by treating them to gifts, meals, and thanking them for their work as mothers.
We've put together a list of the best ways to celebrate Mother's Day 2022 and a few of our favorite gifts to show them how much you care.
---
History of Mother's Day in the US
Mother's Day 2022 will look a little different than it did back when the celebrations first began. Organized celebrations of mothers can be traced to the Greeks and Romans. But for this article, we'll focus on its history in the US.
In the post-Civil War era, two women, Ann Jarvis and Julia Ward Howe organized events honoring mothers and their contributions to American society. Then in 1914, thanks to a letter campaign from Jarvis' daughter Anna, Woodrow Wilson made the second Sunday of each May Mother's Day.
Since then, it has become an opportunity to shower mothers with gifts in thanks for their dedication to upholding family and societal values. The tradition remains tied to celebrating the invaluable and irreplaceable contributions of women and mothers to our society!
Mother's Day 2022 is a wonderful way to celebrate the life-giving and life-affirming care the mothers in your life give you. Take a look below at some of our favorite ways to celebrate moms this year!
---
Here are some of our top ideas for you and your mom on Mother's Day 2022.
There's nothing like getting a Mani Pedi with mom! Sit back, relax, and let that nail technician pamper you and your mom. Getting your nails done is the perfect way to pamper your mom, while still giving you the chance to connect. You can also learn about the health benefits, like increased blood flow here.
What mom doesn't love brunch!? It doesn't matter if it's 10 am or 1 pm, there's nothing better than eggs benedict and bottomless mimosas! If you don't have a favorite brunch spot nearby, get a picnic basket, blanket, and some pastries for a picturesque Mother's Day picnic!
A short weekend getaway can do wonders for the body and mind! A change in perspective can help your mom reset and reconnect. Don't let mom overlook the power of some peace and quiet. I think we can all agree that that's something every mom could use more of.
If a weekend getaway isn't in the budget or schedule, find a garden nearby and spend the afternoon looking at the beautiful flowers. Even a mini getaway to the botanical gardens has the power to provide a much needed pause.
Volunteering is a wonderful way to refill. Connect to your community, give back, and do something mindful in connection with your mom. If you're not sure where to start, look for a local food pantry or homeless shelter and see how you can help. Vegas locals can start here!
Get Her A Self Care Gift From Nectar Bath Treats
Nectar has gifts for every occasion, and Mother's Day 2022 is no exception! Check out our collection of relaxing, regenerative, heartfelt self care gifts for all of the mothers in your life.
---
Best Mother's Day 2022 Gifts From Nectar Bath Treats
Nectar has perfect gifts for Mother's Day 2022! Our treats are handmade with love and contain only the best vegan, cruelty-free ingredients. Whether you're using our treats to give your skin a glowing refresh or sitting back with a relaxing Epsom Salt Bath Bomb, Nectar's gifts will have moms everywhere recharged and feeling the love!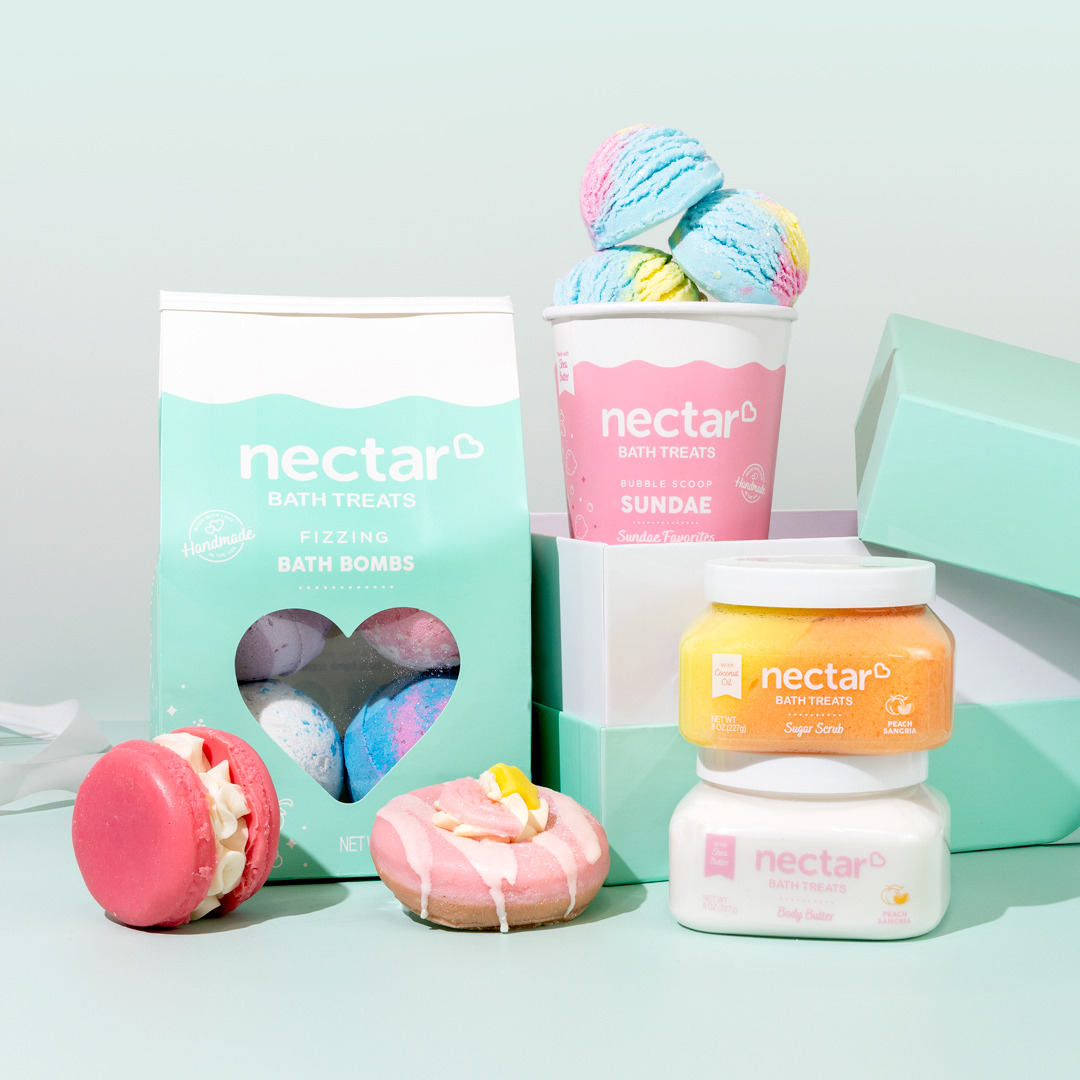 This indulgent gift set comes with four (!!!) Bath Bombs, a Bubble Scoop Sundae, one Body Scrub and Body Butter duo, plus two soap treats! This gift set will wow any mom, and leave their bathing and body care practices in much better shape than they were before!
---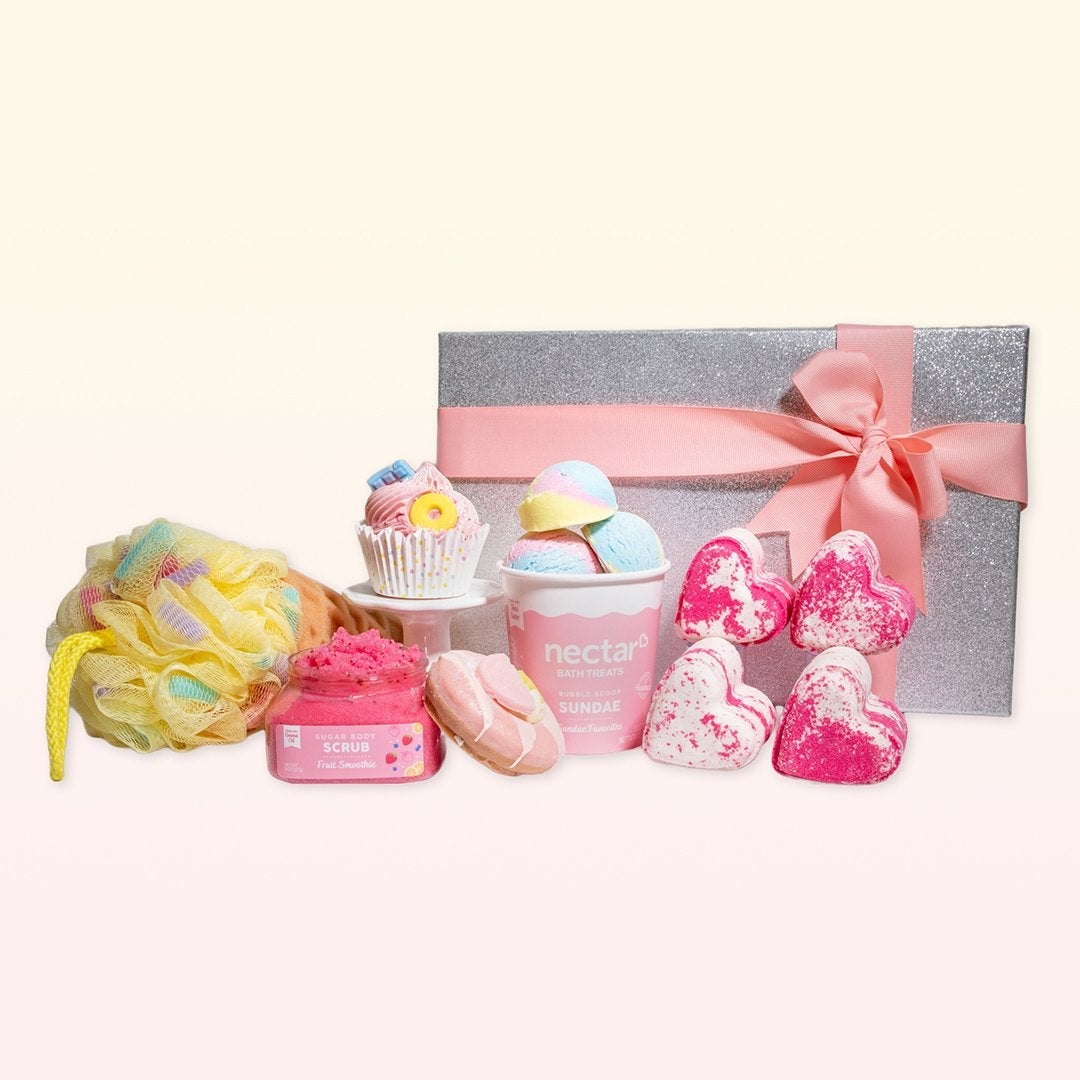 Our sweetest, bubbliest gift set will have your mother feeling the love (and bubbles) this mother's day! With as many as 10 baths in this set, this is the gift for all the bath-loving moms out there!
---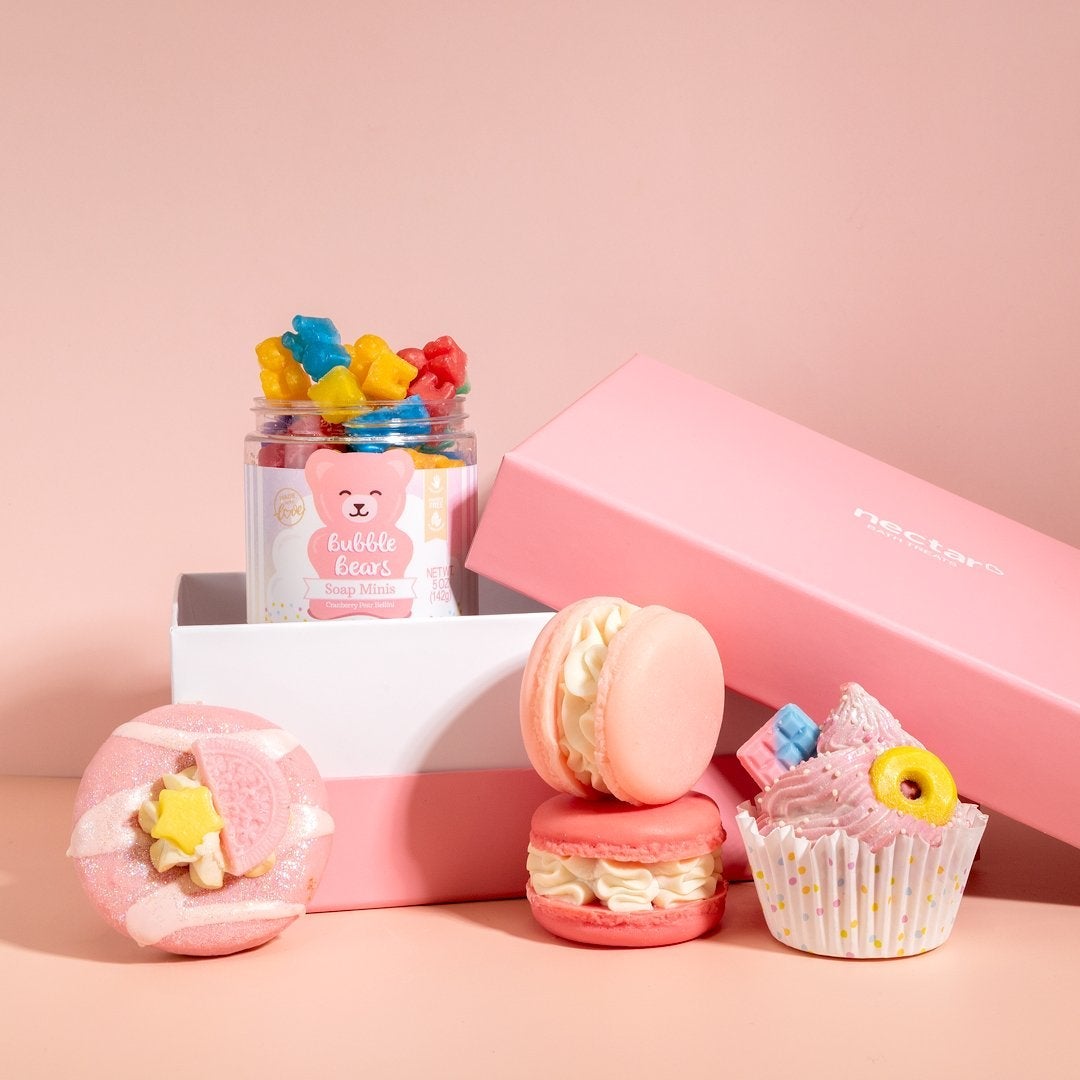 Is mom a soap connoisseur? Then the Love and Lather Soap Treats Gift Set is made for them! With all of our fan-favorite Soap Treats, mom will have the bath and shower covered, plus soap treats for the kitchen, bathroom, and powder room! It should be fun to wash your hands and with this gift set, it is.
---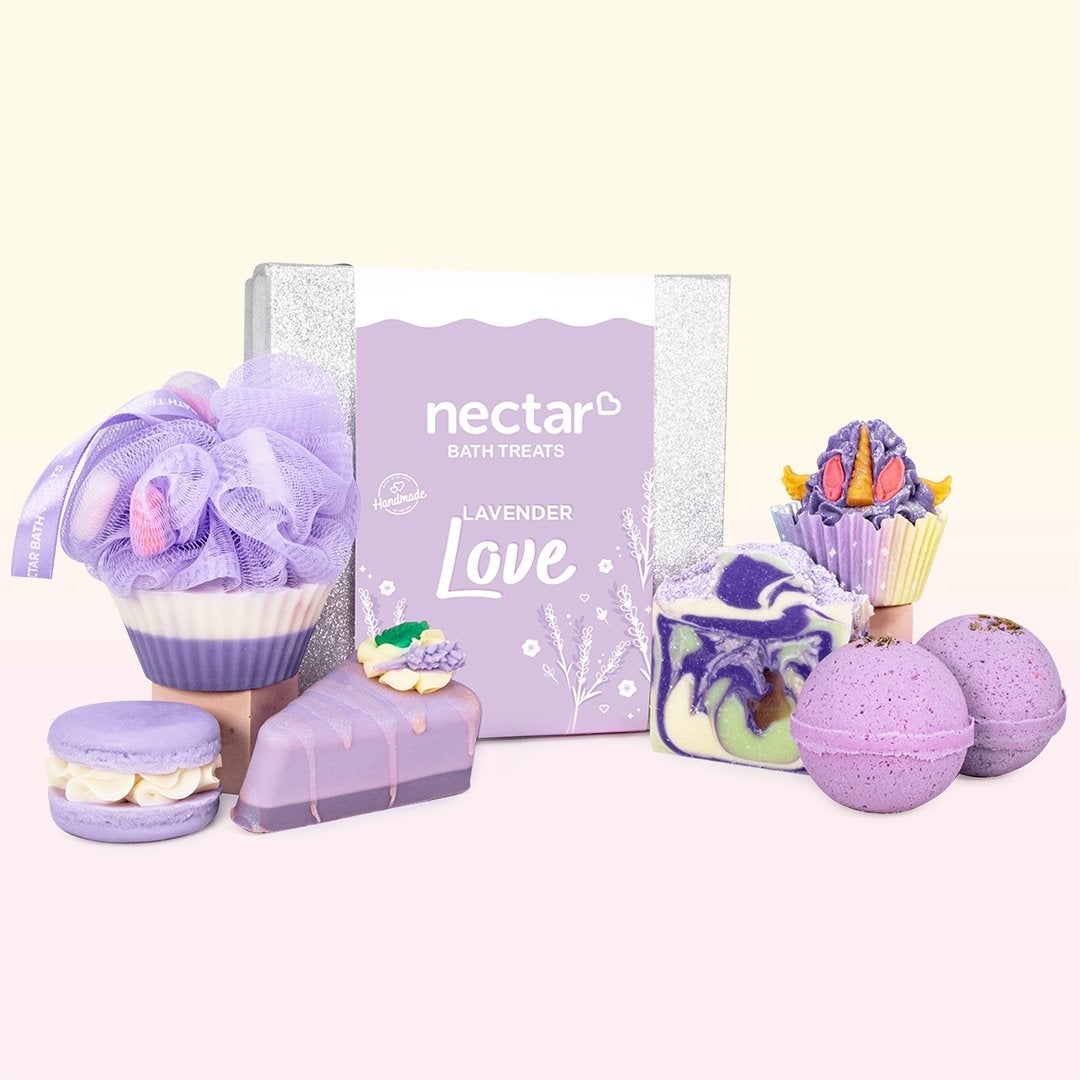 Does mom need a little help unwinding? Soothing Lavender is the answer. These treats are perfect natural solutions for unwinding at the end of a long day of mothering.
---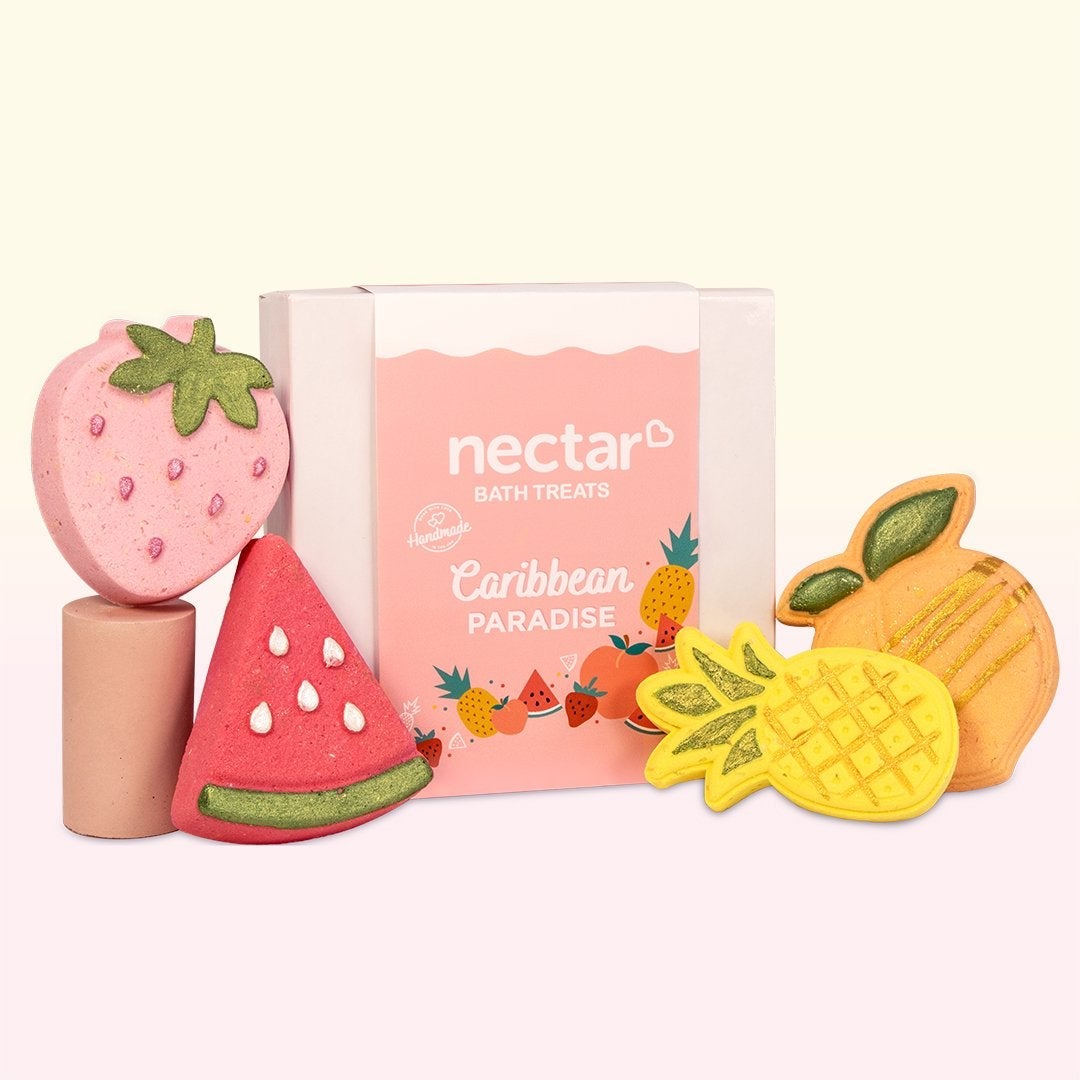 If mom is a beach bum, give her the gift of the Caribbean with these tropical fruit-inspired Bath Bombs! You don't need to splurge on tickets to the tropics to enjoy the warm, refreshing fragrances of fresh fruit.
---
What Matters Most For Mother's Day 2022
The most important thing for Mother's Day 2022 is finding something special to share with your mother. Whether it gets unwrapped at brunch or on the beach, Nectar's gift sets are a wonderful way to show your mother how much they mean. Get Mother's Day 2022 right with Nectar!